Welcome to Jeannette Andersson
for an interesting and fun event
Create team spirit and personal growth with ceramics and throwing on the wheel. Be creative at your happening, kick-off, teambuilding, bachellerette and bachelors party. This increases your well-being and decreases stress.

Many former participants testify of improved teamwork, inspiration and creativity. They overcome their limitations and develop their roles. Comments such as "How fun, I never thought I could do this" are very common.
Every event is custom made for you, to cater for your wishes and requirements. Kick-off, activities for your customers, teambuilding, rewards, or simply whenever you want to have fun.
We can focus on special topics; economy, stress, burn-outs, accuracy, cooperation and the importance of the individual. Many "sensitive" issues can be brought up in a relaxed and fun way.
The size of the groups varies, from just a few up to 120 participants. Half of the people throw on the wheels while others develop ideas, roll the clay or watch and give advice, maybe with a glass of wine in their hands…
In the gallery we can serve everything from coffee to an elegant dinner.
Here are some popular activities

An exciting and instructive teambuilding exercise, the participants gather in groups around their wheels and get to solve different problems, a fun and good exercise in cooperation.

Another teambuilding activity can be that five participants together build a bowl by coiling…..also an exercise in teamwork…
Make cups with names on, for the whole department, to create a sense of belonging and cosiness (can be used in microwave and dishwasher)
Throw on the wheel for fun with different contests, e.g. the funniest or the most moving creation. Everything to inspire the urge to compete!

The exhibition

When you get your finished products an exhibition can be inspiring; a way to look back and a forum for follow-up of ongoing projects?
References
"The afternoon at Jeanette's became the start of a much better cooperation. To work together and spend time with each other without the day-to-day duties and roles made us more understanding towards each other. Jeanette helped us to bring the project to a conclusion, her thoughtful comparisons between our project and the clay made us forget the stress and become more creative.
You should be soft as well as determined, determined to succeed with a project and soft not to run people over and compared to the clay you have to be determined in creating the shape and soft for everything not to fall over".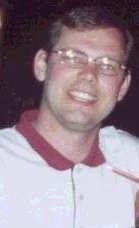 Mikael Fyhr
Technical consultant and project manager

Enator
---
Jeannette Andersson
(Stoneware potter)
I make everything from exclusive gifts, company presents to household items and have workshops, courses, and teambuildings. I have my gallery and studio in Sundbyberg, close to Stockholm (the capital of Sweden). Let me know if you want any more information, I will be glad to send it to you. If you are in the neighborhood let me know and we can arrange a meeting.

Surprise a friend, colleague, customer, or treat yourself with some beautiful artwork, I design and creates wine- and beer cups, plates, Arome lamps, bowls etc.... I also accepts orders for special items and decorations.

Who is this Jeannette? She is a young woman full of life who has been teaching since 1975, it all started with Aikido, and then with Dance, specializing in "Take your first dance steps...". For the last years Jeannette has had her own business/workshop (Jeannette´s Keramik AB"), she has had many students who have taken ordinary classes or private lessons. All her experience and her large interest in how different people learn makes every participant feel special and appreciated. She has had many exhibitions, both by herself and with other artists, her work can be found in many places around the world. Jeannette is interested in doing more things abroad, like having workshops and exhibitions, if you are interested or have any suggestions - don't hesitate to send an e-mail.

Contact us

Phone: +46 (0)8 98 88 33